How to create the perfect festive setting at home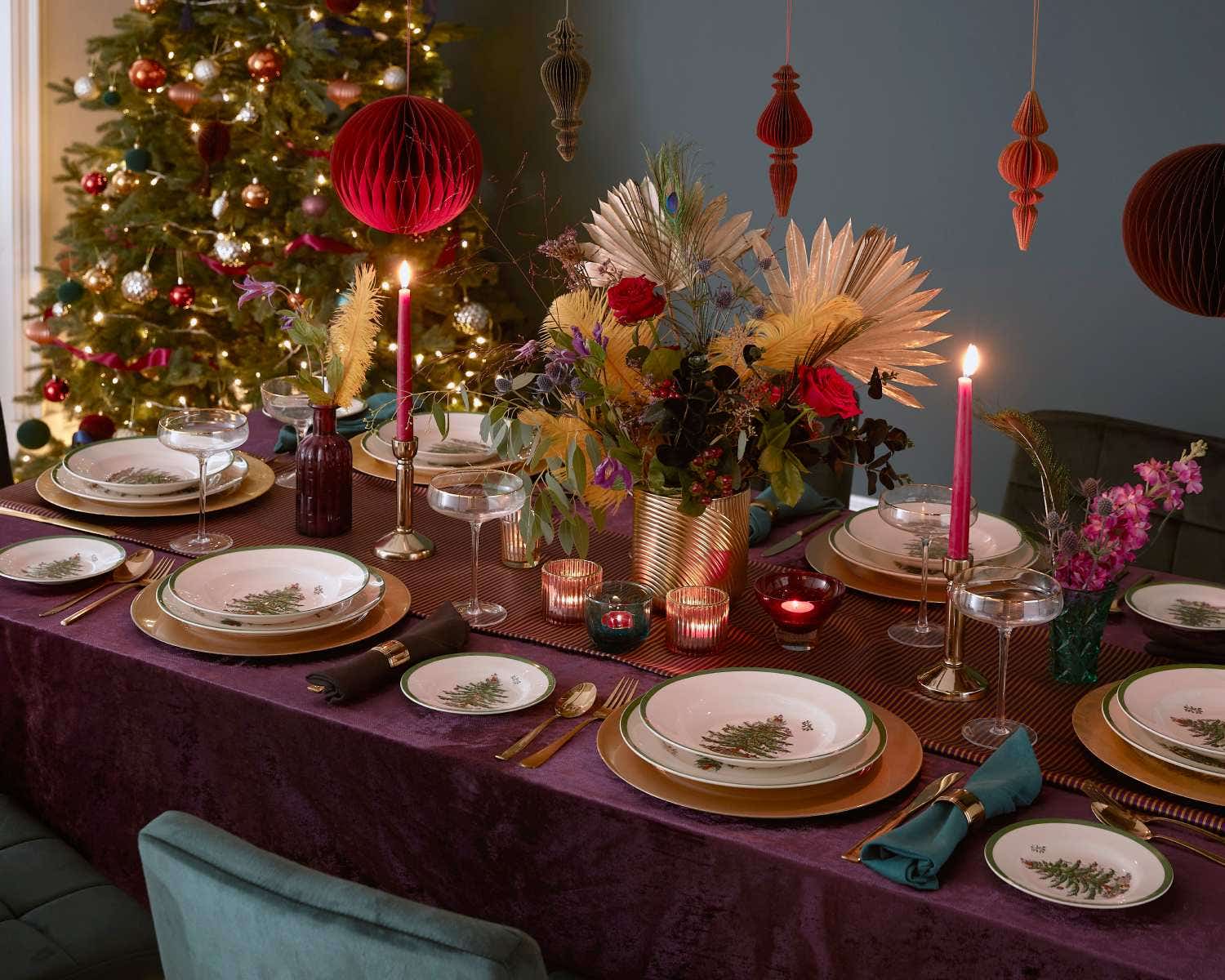 For many, Christmas dinner is one of the most highly anticipated meals of the year, which means the pressure to do it justice is well and truly on. If you really want to wow guests over the festive period, an attractive dining space can go a long way in setting the mood for joyful gatherings and magical conversations – and there are many options to imbue creativity and vibrancy into your tablescape.
Curated red and white colour schemes, nostalgic tree decorations and stylish dinnerware adorned with festive motifs embody the spirit of Christmas while maintaining the uniquely elegant décor every household treasures. Take a look at our advice on creating a bold and beautifully styled dining arrangement that will leave dinner guests in awe.
How to create a Christmas tablescape fit for a festive feast
Nothing is quite as joyous as decorating your home with festive accents. To put you in good stead, consider what colour scheme you'd like to create. Reds and greens are evocative of a traditional Christmas and are guaranteed to bring an element of charm. Pair with statement tableware, such as our Spode Christmas Tree collection, and a vibrant table runner to truly elevate your dining table this season.
Alternatively, if you're looking for something that's a little more unique, choose striking colour pairings and abstract patterns that will certainly stand out and spark conversation. Made for those who love to flaunt their exceptional style, the Geo collection by Kit Kemp for Spode features an eye-catching pattern and is topped with splashes of orange to offset a traditional palette. Or for a timeless choice opt for Spode's Blue Italian collection and add your own festive twist with classic hints of warm gold and a sprinkling of bright pink and extravagant flourishes.
To give your Christmas table real impact, a centrepiece is a must. Add large candles, a festive bouquet of flowers, or a traditional wreath to provide that extra finishing touch – and don't forget a cake stand for those delicious Christmas desserts. After all, nothing sets the mood quite like a display of sweet treats. The Kit Kemp Christmas Doodles Cake Stand adds instant height to your table and is the perfect base for your Christmas pudding or mince pies.
Tips to decorate your Christmas tree like a professional
A tree is the centrepiece of any home come Christmas and will often set the tone for your festive styling. Renowned interior designer, Kit Kemp, says: "Nothing says Christmas like a beautifully decorated tree, and it can also really help to make a statement in the room. The festive season is all about abundance with plenty of food and lots of quality family time, and this should also extend to your Christmas decoration too. Our motto during the season is 'nothing is too much!' so don't be afraid of going all out.
"The decorations on your tree can provide lovely little mementos for your family to enjoy for years to come. Our Christmas Doodles ornament collection for Spode provides the perfect opportunity to make wonderful memories as you hang the decorations on the tree each year, as well as help to bring your own touch of unique style to the festive season.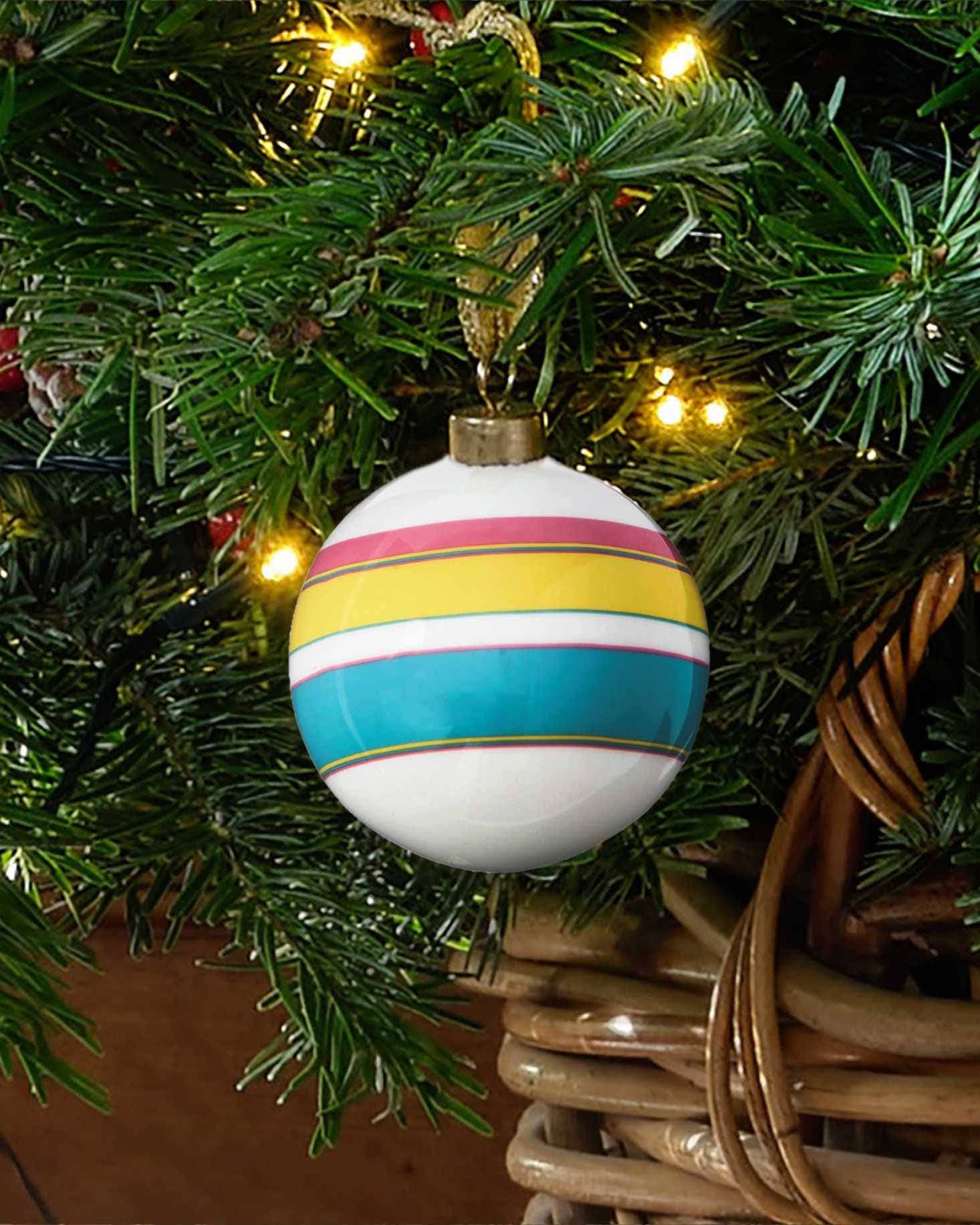 Kit adds: "Playful colours are also a unique way to inject a little vibrancy into your Christmas display. Rather than relying on tinsel or a dyed artificial tree, choose beautifully decorated baubles in summery hues. Adorned with colourful stripes, our Calypso ornaments for Spode adds a touch of fun to the festive season."
If you're looking to really make a statement, opt for a striking pattern in vibrant colours to really draw the attention of your guests, such as Spode's new Blue Italian Christmas ornaments and decorative cones. The beautiful and eye-catching designs will certainly help to elevate your Christmas style this season.
For more Christmas decorating inspiration, explore our guides below: