Choosing the Right Glassware for your Celebration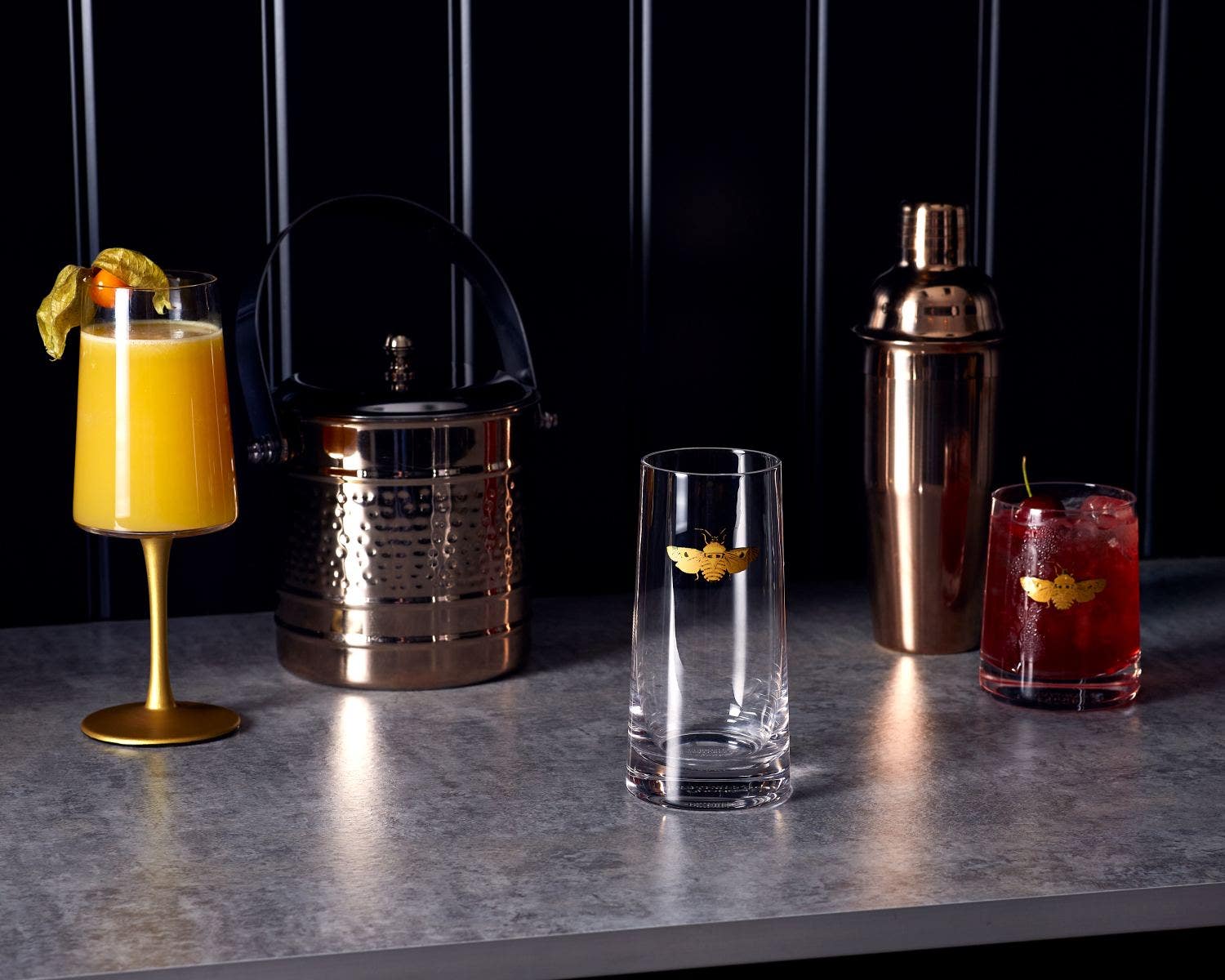 What should I look for when buying glassware?
When it comes to choosing which glassware to buy there are a few aspects to consider, including what type of drink you want your glassware for, what the occasion is, and if you need a certain sized glass. Once you've answered those important questions, you can then look to find the perfect design to suit your style.
There are lots of types of glassware to choose from and for many types it's obvious which kind of drink they are suited for, but some are not so clear or offer some flexibility in the drinks you can use them for. Of course, you can ignore the rules altogether and use whichever glass that takes your fancy (we won't tell, promise), but when it comes to entertaining it can make the occasion that extra bit special to have the correct kind of glass for the beverage you're serving.
What are the different types of glassware?
Wine glasses
A staple for your collection, surprisingly wine glasses come in a few different shapes and sizes. Perfect for hosting dinner parties or cheese and wine evenings, if you have a wine connoisseur amongst your guest list you may want to get clued up on which wine glass suits which type of wine.
Red wine glasses tend to be taller and have a larger bowl and opening that white wine glasses. The larger glass allows the red wine to interact with the air so its bold flavours can develop, whereas the longer stem on a white wine glass keeps your warm hands away from the glass bowl to ensure the cooler temperature of the wine lasts longer.
Goblets
Similar to wine glasses in shape, goblets tend to be made from thicker glass allowing them to be the perfect vessel for warm drinks, such as festive mulled wine. A must-have for your festive celebrations, choose an equally festive design to toast with loved ones.
Low Ball glasses and tumblers
A versatile choice and must-have for any home bar low ball glasses, or tumblers as they are also known, are perfect for many types of drink. From serving spirits on the rocks, umbrella-topped cocktails, or refreshing soft drinks, the options are endless with a tumbler. Short in height they are great multi-taskers at every celebration
Highball glasses
Tall, slender glasses, highballs are perfect for long drinks. The sister to the lowball glass, highballs are also great for cocktails and are just as versatile being a wonderful vessel for water and soft drinks too.
Champagne flutes
The ultimate companion for your celebrations, champagne flutes are a must for any occasion that calls for something sparkling. Tall glasses, the shape of flutes is designed to keep the bubbles in the glass for longer. Champagne flutes are wonderful for showcasing garnishes and special touches to your drink, including lemon twists, berries, or even edible flowers.