How to Style a Garden Party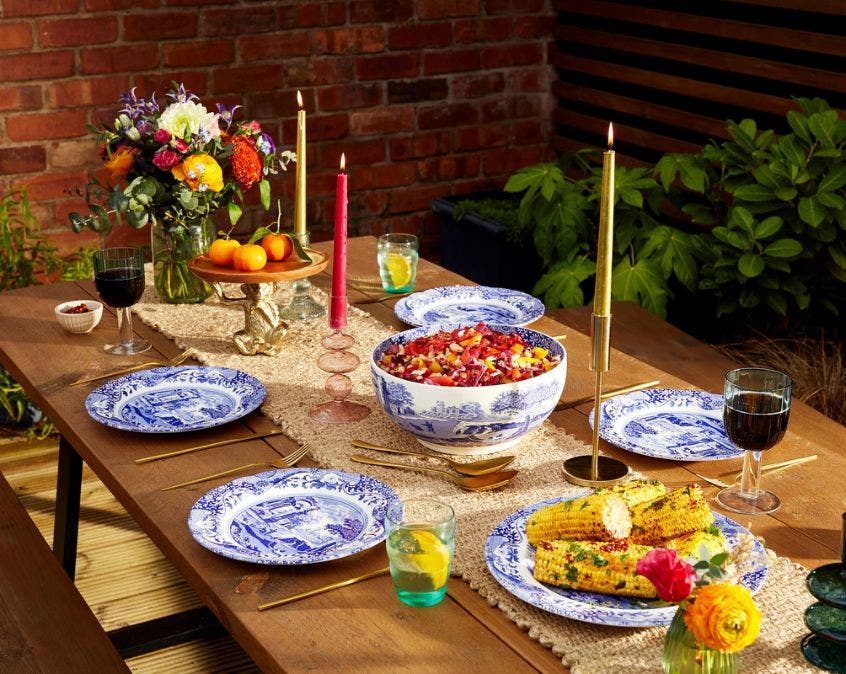 Celebrate summer in glorious style with a garden party filled with delicious food and your favourite people. We've got all the garden party ideas ready for you to style this season.
Summer calls for afternoon picnics, hazy BBQs, and outdoor lunches that spill effortlessly into evening cocktails. Relocate outdoors for a spot of al fresco feasting, and make the most of the season surrounded by friends.
You don't need the biggest outdoor space or have the greenest fingers to transform your picnic table, balcony, or garden into the place to be this summer. Follow our guide on styling the perfect outdoor set-ups ready for your summer soirée.
The best thing about a picnic is they can be enjoyed anywhere – they can take you on an adventure away from home, or you can set up the ultimate picnic on your own freshly mowed lawn. Wherever you choose to go, make sure you have plenty of space to spread your set-up out, whether it's amongst the flowers sat on the grass or around your garden table.
Picnics are relaxed affairs, perfect for a lazy afternoon where feasting on your favourite snacks is the only rule. If you're travelling to a scenic spot, fill a basket or hamper with a mix of easy-to-eat treats in convenient but stylish tuppaware to keep everything in one piece. Serve the food on your favourite plates and bowls, offering a selection of sweet and savoury options, such as bread, veggies, cheeses, dips, and fruit.
Take in the early rays of sunshine with a blissful breakfast outdoors. Create the perfect set-up for two, keeping it relaxed with just the essentials – a couple of plates, cutlery, two mugs, and a teapot ready for top-ups.
Elevate the setting with crockery that makes a statement, effortlessly layer patterns and texture with your linens, and turn your table into an extension of your garden with vases filled with freshly picked stems.
Who doesn't love a cocktail party? Take your favourite cocktail ingredients outdoors and enjoy a drink or two under the setting sun. Prepare a couple of different cocktails to serve in your favourite glassware, and have some nibbles or canapés ready to enjoy too.
Save time and prepare your cocktails before your guests arrive, serving out on a tray for guests to help themselves, or wheel your bar cart outside and bring out your inner mixologist prepping your friend's favourite tipple in style.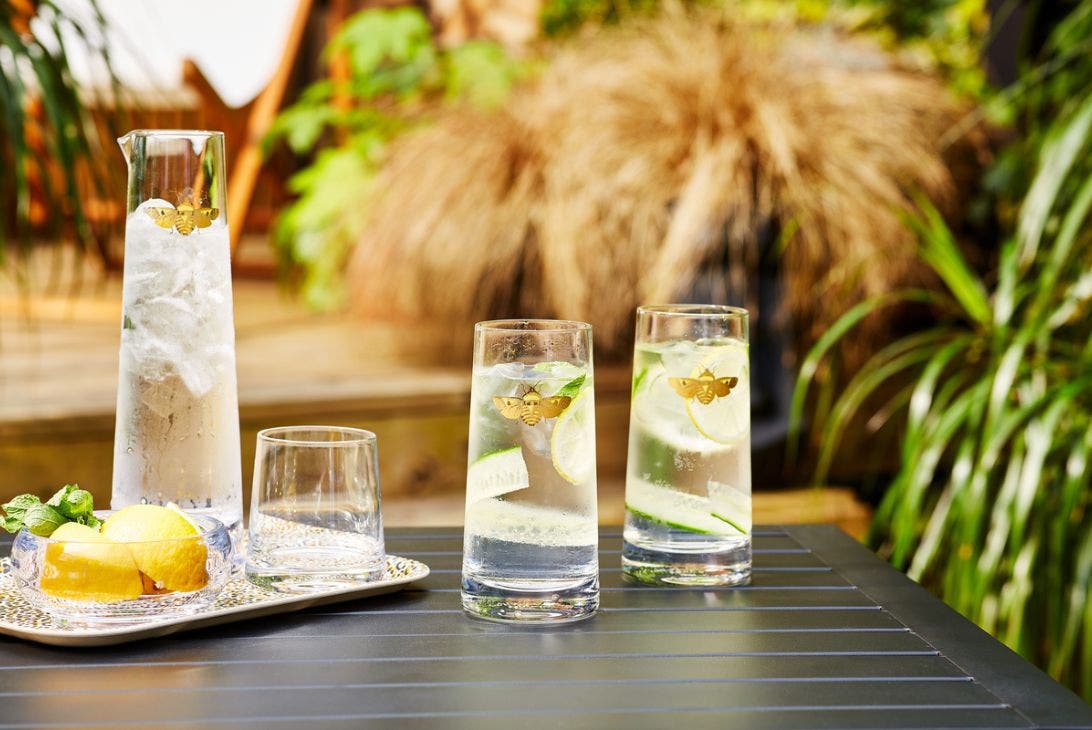 Bring your indoor dinner party style outdoors to level up this summer's barbecue. Set the garden table with place settings for your guests, fill salad bowls high, serve the sides straight off the BBQ, and allow your guests to tuck in.
Add a dinner party vibe with colourful tapered candles and statement flowers that match both the setting and the spread.
Inspired? Share your garden party style with us by tagging @by_spode in your posts