Ceramics in Stoke-On-Trent
"If a boy had to face the world penniless and fatherless in the 1740s there were worse places than the Potteries, where a great industry was taking shape." (Leonard Whiter, Spode Executive writing about Josiah Spode I)
Pottery put Stoke-on-Trent on the map. A city built on a base of clay, water and coal – the perfect ingredients for the production of ceramics.
During the 18th century, the rapid growth of tea as a favoured beverage was an unexpected social and economic phenomenon, which matched the efforts of Staffordshire Potters at the time. It was down to revolutionaries such as Josiah Spode I, that innovative strides in ceramic manufacturing were made.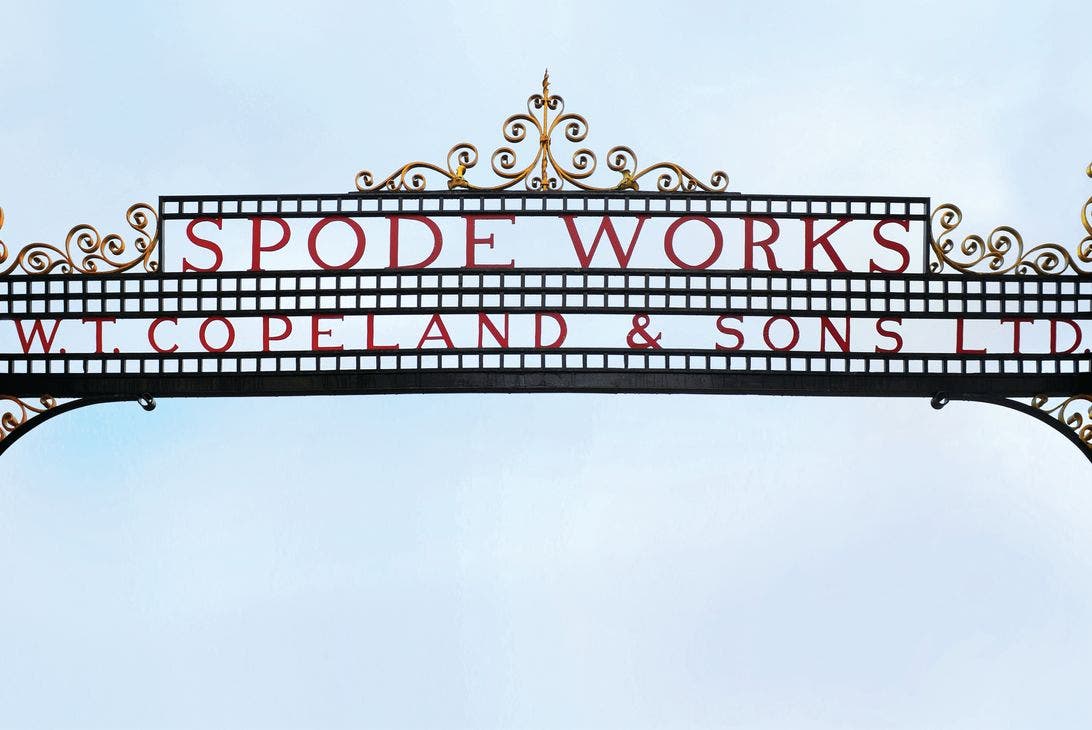 Stoke-on-Trent quickly became a thriving factory-based industry, supplying local pottery to the world. By the end of the 19th century, more than 200 factories were operating in Stoke, with the abundance of coal, clay and water in the area proving fortunate.
Complements of the Transferware Collectors Club.
Complements of the Transferware Collectors Club.
As well as teaware and tableware, many local companies also went on to specialise in other areas of ceramics, with Minton becoming famous for ceramic tiles and the Twyford factory becoming leaders in the production of sanitary are for bathrooms.
At its peak, Stoke-on-Trent was the heart of the world's pottery production, being home to more than two-thousand kilns, and firing millions of ceramic products a year. Today at Spode, we continue to nurture the legacy Josiah Spode and his fellow master potters left us, crafting with passion and quality in our factory in Stoke-on-Trent.