Behind The Designs: Creatures of Curiosity
A Taste of the Unexpected: Creatures of Curiosity
Inspired by the Victorian fascination for all things wild and wonderful, the Creatures of Curiosity range by Spode is a design to bewitch the senses.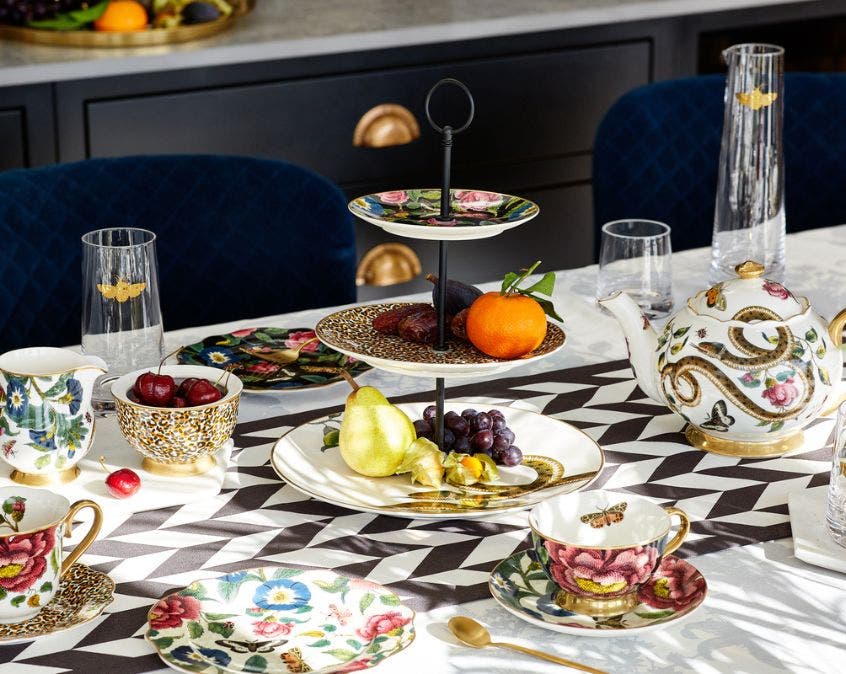 Inspired by the Victorian fascination for all things wild and wonderful, and Spode's illustrious heritage, our Creatures of Curiosity homeware range is a covetable collection of timeless designs for those who love to express their unique sense of style in their home.
What inspired the Creatures of Curiosity design?
Starting with a blank canvas, our design team completely immersed themselves in Spode's design archive to find inspiration for this exciting range. Always at the forefront of current trends, the team was looking for that extraordinary something which would elevate the design from humdrum to timelessly unmistakable. And with more than 250 years' worth of Spode designs to draw from, they were spoilt for choice.
Utterly captivated by Victoriana and the Victorians' obsession with all things weird and wonderful, such as tropical animals and bugs, it was Spode designer, Penny Swancott, who struck gold. With a love of leopard print, a fascination with Victorian animal illustrations, a deep admiration for Spode's archive floral designs and an unwavering focus on creating something unmistakable for Spode's style makers and trendsetters across the globe, Penny and the team created a mix and match collection that embodies the Spode philosophy of producing extra‐ordinary, yet truly timeless designs.
Penny designed with freedom but also a respectful nod to Spode's historical manufacturing techniques. The floral and butterfly design on the black background, which can be seen on the Creatures of Curiosity Black Floral Mug is the very epitome of modern Victorian interior design and represents the hand engraving techniques of yesteryear.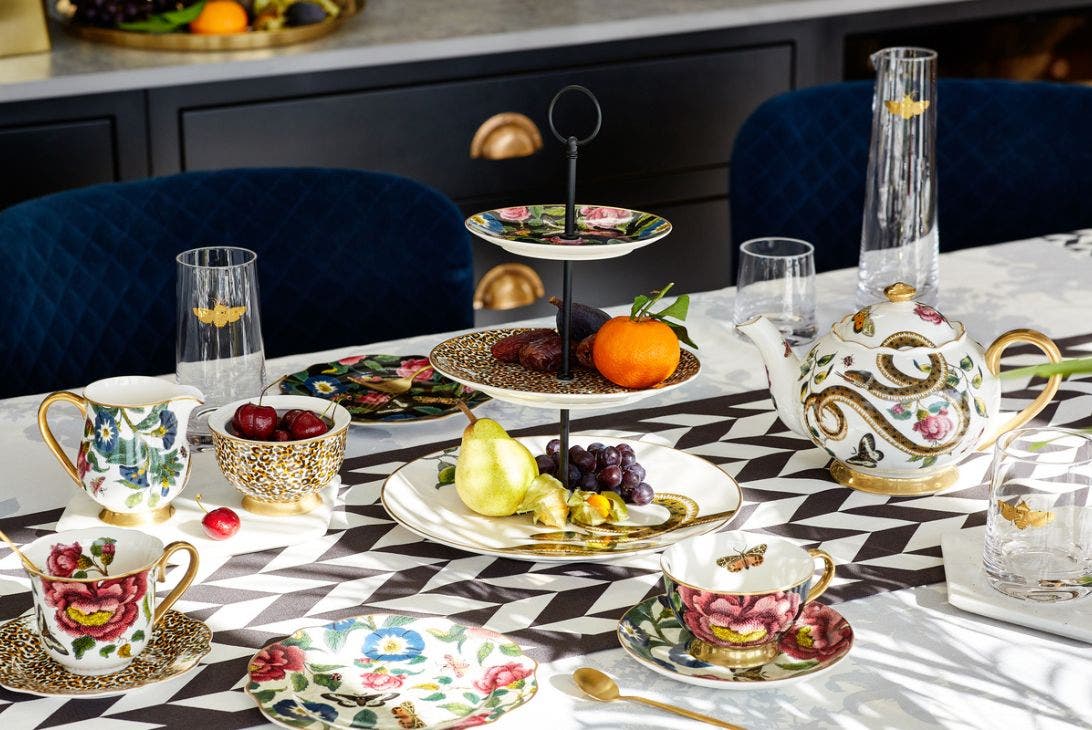 Discover the Creatures of Curiosity Collection
The Creatures of Curiosity range of table and giftware rebels against the ordinary and rejoices in the uncommon. Wonderfully nostalgic yet bang on trend with a Spode twist, the collection is divinely bold, extraordinarily beautiful and has been designed to bewitch the senses. Intrigued? We thought so. Take a look for yourself here.
A stylish collection with a tea story at its heart, the range centres on Victorian‐inspired home essentials for those in the know. With elaborately decorated cushions, candles, diffusers, trays, tea towels, placemats, notebooks and elegant glassware with a 22‐carat gold moth design, the collection also has everything you need for a picture‐perfect afternoon tea with friends.
How to Style Creatures of Curiosity
From dark, edgy florals and exotic snakes to breathtakingly beautiful butterflies and an ever‐popular leopard print, the mix and match range pairs classic Victorian interior style with on‐trend statement pieces that will elevate your home, your workplace, and your social game.
We love the hand‐painted Creatures of Curiosity Snake Teapot and 3‐Tier Cake Stand, which are sure to add an unmistakable touch of bold Spode style to your tea and impress your guests. They're perfect for fashionistas looking to add daring showstopper centrepieces to their table.
Make Your Home Look Good and Smell Good
At Spode we know that the key to great interior design is to make your home look inviting and smell amazing, so the range also includes a set of three stylish scented votives and individually boxed diffusers.
Picking out hero designs from the collection, we paired them with darkly exotic scents of Black Lily and Vetivert, Sunset Orchid and Patchouli and Georgian Rose and Amber. The perfect finishing touch, they're ideal for gifting and even better for adding a divinely indulgent twist to your home.