How to Host a Father's Day Afternoon Tea at Home
We're going to be celebrating Father's Day (21st June) a little differently this year, but there are lots of ways you can show your dad just how much he means to you.
One of our favourite ways to celebrate any occasion here at Spode is with afternoon tea. Yes, that's teapots bursting at the spouts with freshly brewed tea, copious amounts of cream filled cakes and an abundance of scones slathered in jam. Is there any other way to celebrate? We don't think so, and we know dad will agree.
The Perfect Spot
Afternoon Tea is an oh-so-British tradition that can be enjoyed both indoors and out. If you're lucky with the weather this Father's Day, why not take your celebrations al fresco amidst the flowers in the garden? For a green-fingered dad this may just be the perfect spot.
Set the Table
Setting the table for afternoon tea has to be one of the most joyous exercises, and laying the table with magnificent pottery is essential to any afternoon tea setting. You don't need to worry about having a matching set necessarily, as mix and match tableware will look just as stylish if it's done right.

However, no afternoon tea is complete without a teapot. And teapots are something we're quite the expert in here at Spode, with 250 years behind us ensuring each of our teapots are crafted with the perfect pour. Our Blue Italian Teapot is quite the sight. With its deep cobalt and milky white hues and uniquely shaped handle. The ultimate afternoon tea accessory.

Another essential serving piece for your afternoon tea setting has to be the cake stand. Whether it is a footed, two tier or three tier cake stand you choose, you're going to need something fabulous to serve your savoury and sweet treats on.

Our Blue Italian two-tier cake stand is perfect for serving sandwiches and scones, with matching plates available to serve additional cake on too. Or go all out with our three tier Patchwork Willow cake stand, with a tier for each type of treat.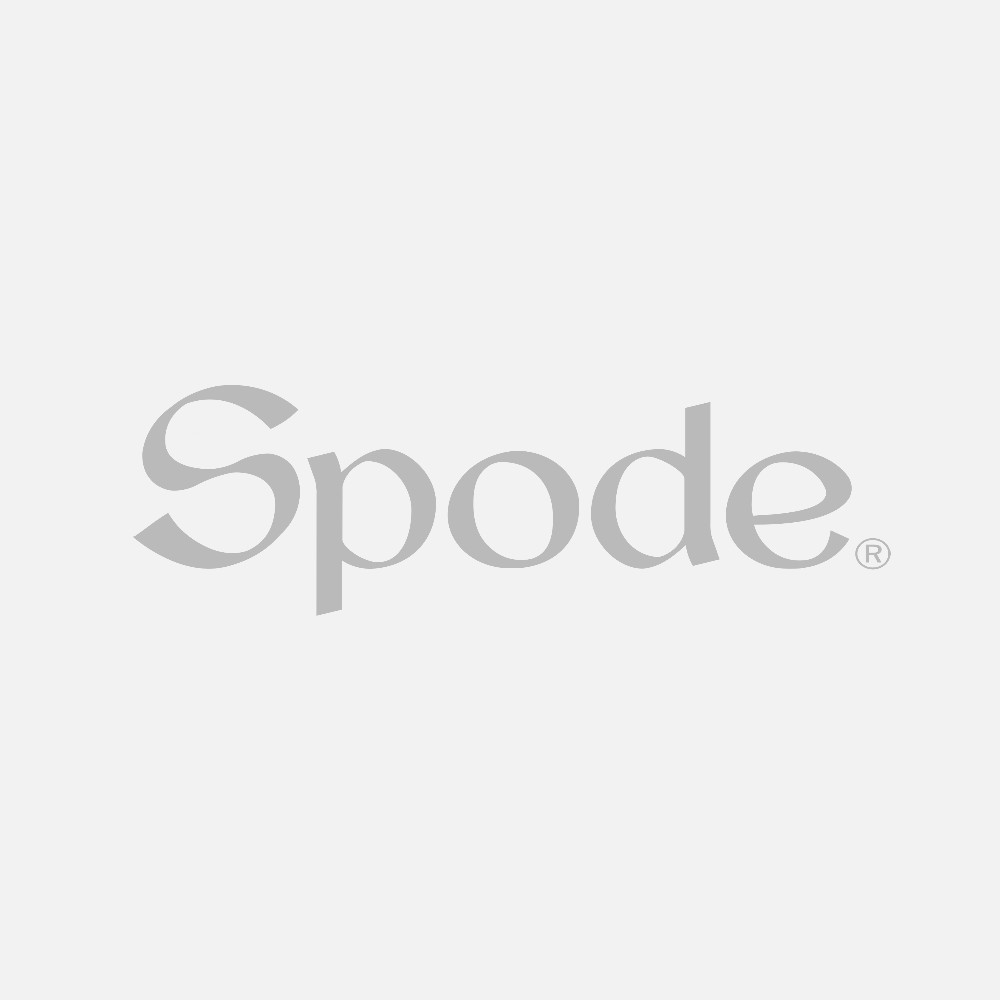 Sweet and Savoury
Speaking of treats, afternoon tea calls for a selection of sweet and savoury delights. A mixture of sandwiches, usually cut into delicate fingers, can be made up with your dad's favourite fillings. And to add a twist to your gentleman's afternoon tea, you could add more of your father's favourites with pork pies, sausage rolls and even scotch eggs.

And of course, scones are mandatory. Have time to make your own? Follow our easy scone recipe and enjoy them topped with rich clotted cream and sweet, fruity jam. Delicious. Does your dad have a super sweet tooth? Outweigh the savoury selection with additional cake. Go for petit fours, sweet pastries or if he's a chocoholic, take a look at our Ultimate Chocolate Cake recipe.
Afternoon tea is an experience like no other. The tea, the cake, and of course the china make it such a fabulous occasion. An occasion that will be loved this Father's Day.

Looking for Father's Day present ideas? Take a look at our gift guide for inspiration. And don't forget, we love to see your #spode style. Tag us in your Father's Day afternoon tea posts and get your daily dose of Spode on social.
Back to blog posts