Festive Tablescaping - Christmas Tree
Looking for festive tablescape inspiration? Read on and have your Christmas look sorted before December.
Christmas is fast approaching, and as we're now in November it seems far more acceptable to be mulling over Christmas tablescape ideas and planning our festive décor. Don't you agree? Celebrations this year may be a little different than usual, but that doesn't mean we can't make them spectacular with tables filled to the brim with magnificent feasts and the dreamiest of festive accessories surrounding us. Yes please.

So, if you haven't quite made up your mind on how you want to decorate your home this Christmas, read on for inspiration and have your festive look sorted before December.
Festive Tableware
When it comes to festive tableware, Spode's Christmas Tree range is the ultimate collection. Bringing pure nostalgic joy to the table, whether you like your festive styling classically simple or with all the trimmings, this iconic collection is the perfect choice.

Adorned with a bauble-laden Christmas Tree centre-stage, the Spode Christmas Tree collection has been a part of family festive traditions since it was launched in 1938. And, if there's anything we need to make us smile this year it's the fond memories and familiar feels only Christmas can bring.
Contemporary Christmas Tablescape:
To achieve a classic look with an irresistibly stylish twist, look no further than this pink and green Christmas Tree tablescape created by Lily Sawyer @layered.home.

Swapping out the traditional festive colours for blush pinks and sage green hues adds a gorgeous contemporary feel to your festive table. The pink tapered candles and matching satin ribbon draped over each place setting perfectly complements the pink linen tablecloth, whilst the fresh green garland set across the centre of the table picks up on the beautiful greens in the Christmas Tree design, tying everything in for a cohesive look.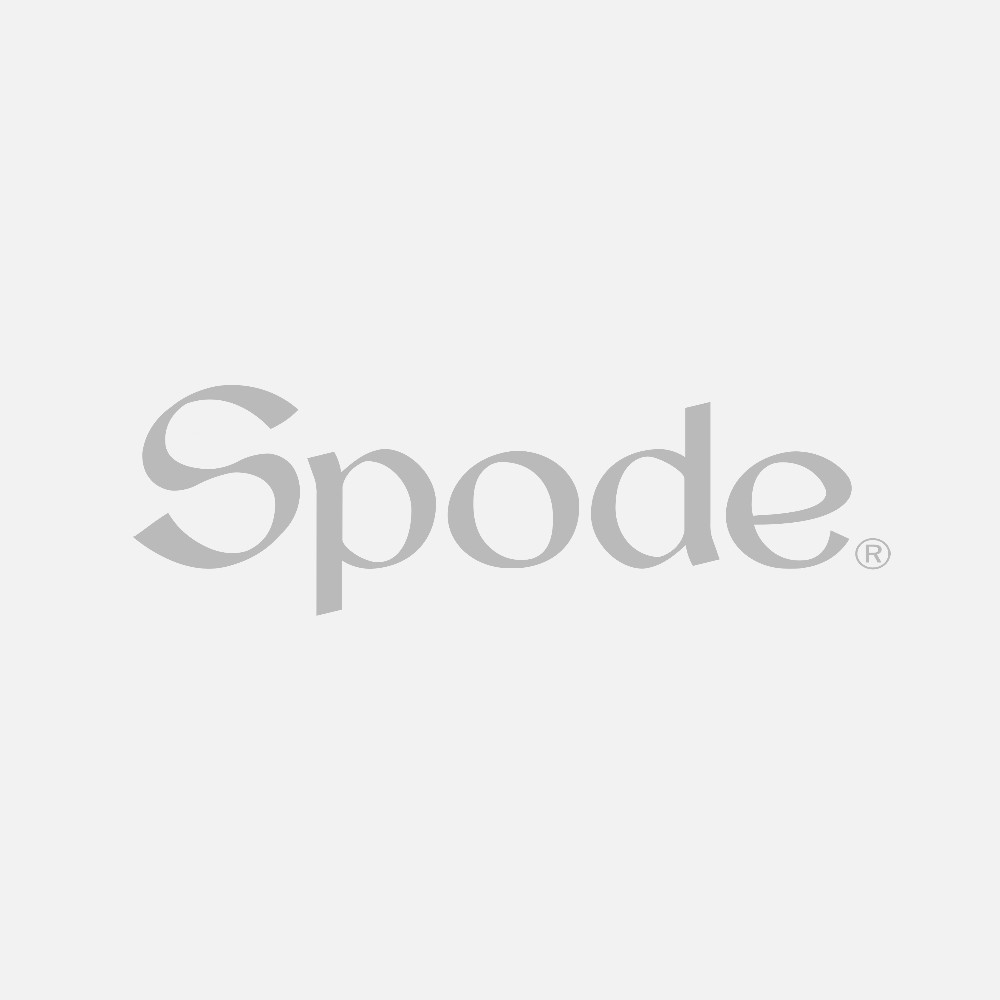 Lily has added black and gold cutlery and gold candle holders in two different sizes for the perfect finishing touch. And not to ignore the Spode Christmas decorations subtly added to the side of each place setting for a beautiful extra detail.
As well as the expected dinner plates and side plates, Lily has added a Spode Christmas Tree platter to both ends of the table, along with matching Christmas tree shaped bowls between the place settings too. Ensuring you have everything you might need on the big day to serve up a delicious family feast.

Back to blog posts