Top 8 Christmas Traditions
Christmas is the time for family traditions, and so we've rounded up our top favourite. How many do you and your family follow?
Christmas is the time for family traditions. From donning your Santa hats and listening to iconic Christmas music, to watching your favourite festive movie curled up by the fire with a scrumptious hot chocolate.

We've complied our top family Christmas traditions and have some fun facts, figures and ideas to increase your festive knowledge and inspire you to try a new tradition.
1. Christmas Cards
The tradition of sending Christmas cards started back in 1843 when Sir Henry Cole commissioned his friend and artist, John Callcott Horsley, to design the first Christmas card. Today it's estimated that in Britain alone we send an average of 16 Christmas cards each - a staggering 900 million in total!

Why not double the joy and raise funds for your favourite charity by sending charity Christmas cards to your family and friends?
2. Christmas Tree
Nothing beats the wonderful aroma of a freshly cut Christmas tree. And choosing and decorating your evergreen fir tree is all part of the Christmas holiday celebrations.

Did you know, ever since 1947 Norway has donated a tree to London to say thank you for helping them during World War II? It takes pride of place in Trafalgar Square and is decorated in a traditional Norwegian style with strings of lights going down the tree.
---
3. Baking Mince Pies
Warm, deep-filled, home-made mince pies are a firm festive favourite. We think a batch of homemade pies would look sumptuous served on one of our beautiful Pure Morris trays at your festive family get-together.
4. Hanging Your Stocking
Are you hanging up your stocking on the wall? Whether you have a traditional sock or an all singing and dancing stocking, the anticipation of waking-up on Christmas Day and finding it full of treats will ensure in Slade's famous words, 'Everybody's having fun'!
5. Cooking the Turkey
76 per cent of UK families* will be feasting on a succulent roast turkey on Christmas Day. Make sure it looks as good as it tastes by serving on our stylish Blue Italian Plates.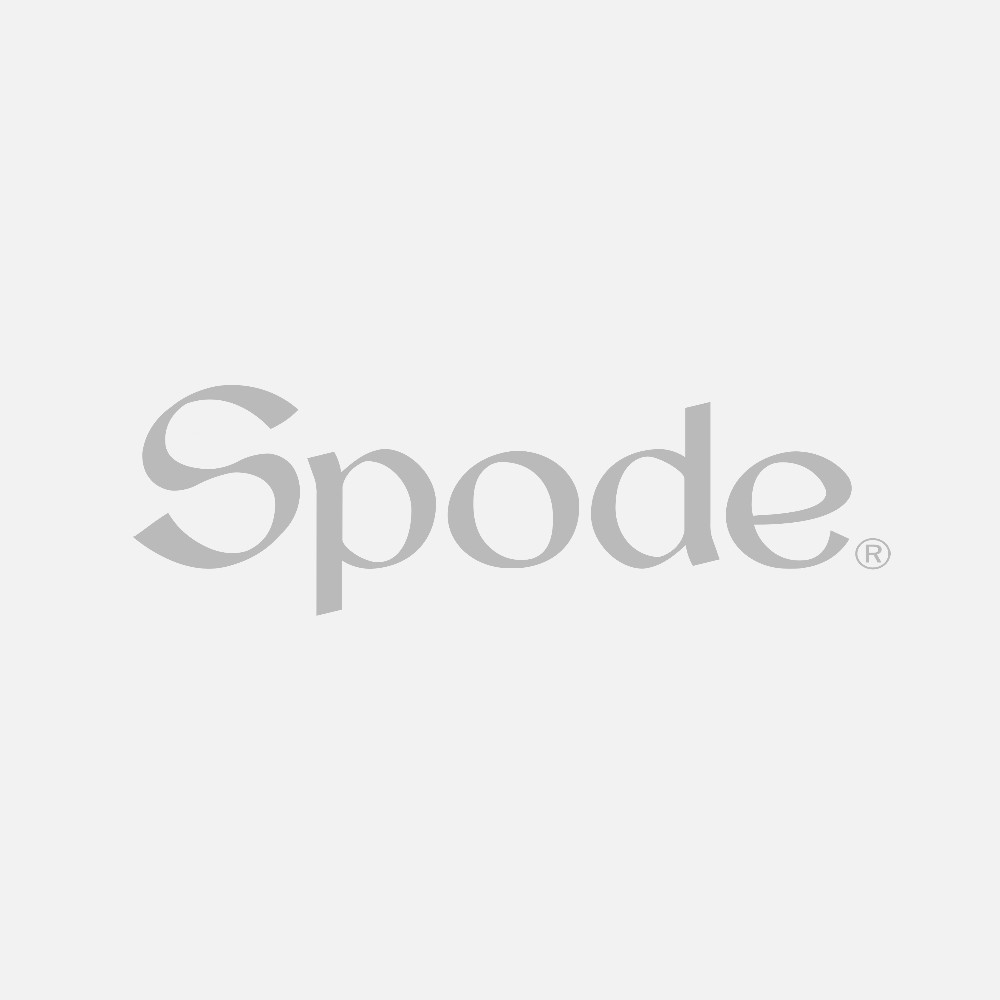 6. Kissing under the Mistletoe
It's custom at Christmas to pucker up if you find yourself under the mistletoe. The roots of this Christmas tradition are ambiguous, but an interesting fact that we do know is that there are two types of mistletoe, female and male! Featuring beautiful berries, it is the female mistletoe which we hang up at Christmas.
7. Christmas Carols
From Silent Night and Joy To The World to O Come All Ye Faithful and Hark the Herald Angels Sing, everyone has their favourite Christmas carol. Attending a Christmas carol concert is a top family tradition but if you're a little rusty on the lyrics, you can refresh your memory here.
8. Gingerbread Houses
A gingerbread house makes a wonderful Christmas party centrepiece. Yet, it not only looks and tastes great but is a brilliant recipe to make with children too. Whether your gingerbread house is pre-made or home baked, both will look sensational on our Christmas Tree collection.
Whatever family Christmas traditions you embrace, may your yuletide be full of joy, happiness and spent with the people you love.
Back to blog posts