Introducing: Josiah Spode II
Following on from our previous feature on Spode's much-loved founder, Josiah Spode I, we now explore the fascinating life of his son and successor, Josiah Spode II.
Josiah Spode II took control of the family business following the sudden death of his father, Josiah Spode I in 1797.While Josiah Spode II was a pottery expert like his father, he was also a shrewd businessman and a man of ambition. Purchasing a bustling London shop in 1778, Josiah II provided bespoke tableware sets to pottery lovers across the city.

Due to developments of industry during the Industrial Revolution, the early 1800s were considered by many to be the Golden Age of English ceramics. It was during this period that Josiah Spode II was to perfect his father's technique of blue under-glaze transfer printing and pave the way for Spode's long-lasting legacy.

In the early 1800s, Spode was the largest pottery in Stoke-on-Trent, England, and the leading manufacturer of fine ceramics. When the Prince Regent visited the Spode factory in 1806, he was left so impressed with what he saw, that Spode II was bestowed the title of "Potter to the Prince of Wales". This was to be Spode II's first Royal Warrant.
During the 1800s, it was accustomed that British notability and wealthy landed gentry would embark on Grand Tours of Europe. Josiah II's invaluable marketing knowledge from his time spent in London, allowed him to recognise that the trend of classic oriental designs on Chinese imports was beginning to evolve into a desire for European scenes and landscapes. This knowledge allowed Josiah II to shrewdly create a design that was the picture-perfect blend of the two, using his father's perfected techniques. The new Spode design consisted of a charming Italianate scene set within a traditional chinoiserie border.

Whilst countless blue and white tableware designs have been created, none have captured the hearts of the world in such a powerful way as Blue Italian. Created in 1816, this iconic British design has stood the test of time and continues to be a centrepiece of table tops year after year.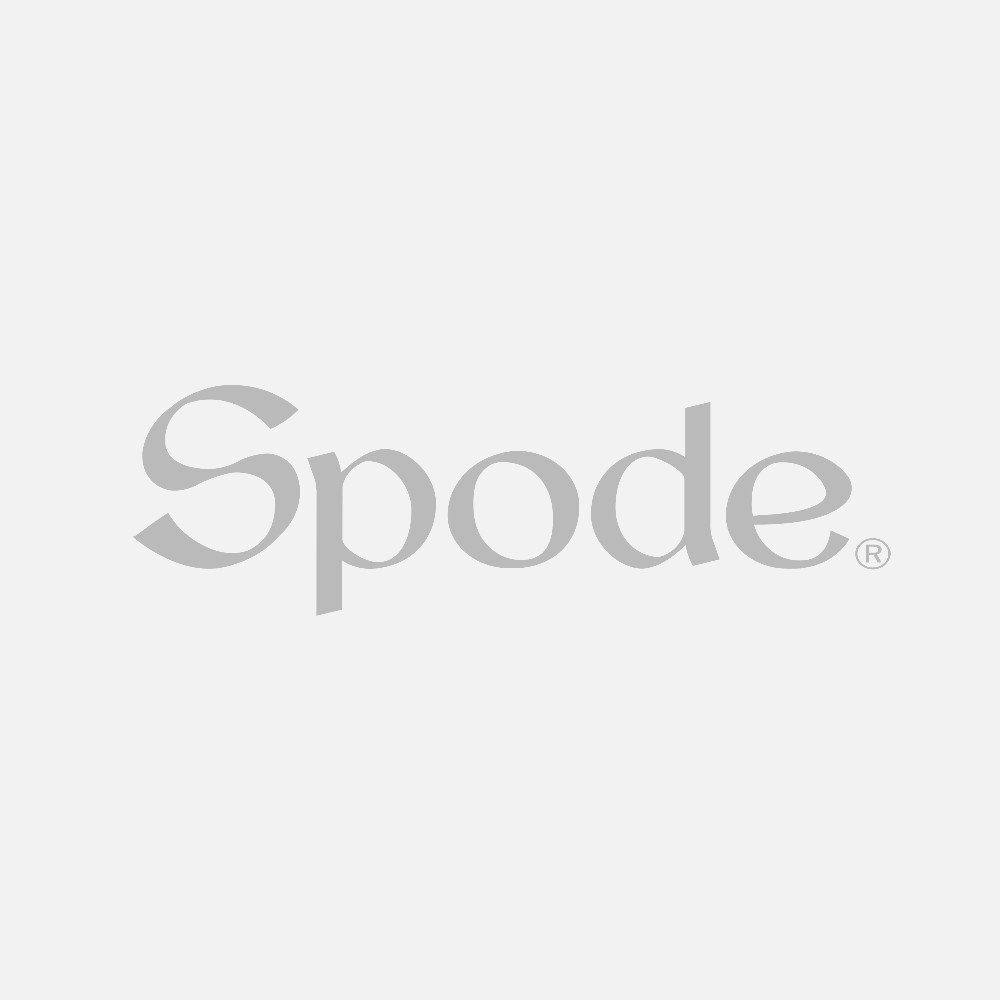 Josiah Spode II died on the 16th July 1827 as a greatly admired businessman. At the time of his death, Spode was firmly established as one of the leading pottery manufactures in the world, exporting Blue Italian across the globe, made possible by the famous Spode father and son partnership. Today, Spode continues its production in the heart of the Stoke-on-Trent Potteries, just 500 meters from the original Spode site.

Find out about the history of our much-loved Blue Italian collection here.
Back to blog posts