Introducing: Josiah Spode I
When thinking of iconic names in the pottery industry, Josiah Spode I will most certainly be front of mind.
Born in 1733 in the heart of Stoke-on-Trent, England, Josiah Spode I was destined for The Potteries, and in his lifetime would become the first potter to commercially produce under-glaze blue printed earthenware and be credited with perfecting the formula for fine bone china.

At the tender age of six, Josiah's father passed away, leaving the young child and his siblings fatherless. Unwilling to let his humble beginnings hinder his prospects, Josiah, aged 16, began his career as a potter's apprentice, earning a modest two shillings and three pence a week.

"If a boy had to face the world penniless and fatherless in the 1740s, there are worse places than The Potteries where a great industry was taking shape." – Leonard Whiter, Author.

During his five years working at a local pottery manufacturer, Josiah was exposed to some of Staffordshire's most prominent potters, inspiring his future career in the industry.

Following his marriage to Ellen Findlay in 1754, the couple welcomed the birth of their first child, Josiah Spode II, a son, who one day would join his father in the industry, creating an iconic father and son partnership, and eventually take over the running of the blossoming family business.
With a mortgage of just £500, Josiah Spode I established his very own factory in the heart of The Potteries, Stoke-on-Trent. Noticing Chinese blue and white ware was becoming predominantly popular in the market, Josiah set his sights on developing England's first commercially viable method for blue printed earthenware, which would be used to replicate the Chinese ware.

Josiah's skill and innovation led to him perfecting the production process of blue and white ware, known as blue under-glaze transfer printing, a major achievement that redefined the British pottery industry.

The process involved highly skilled engravers using an assortment of sizes and shapes of gravers to meticulously punch holes of varying sizes and depths into a copper plate to reproduce a design. It was these differing sizes, shapes and depths of holes which produced the richness in the design. Astonishingly, it would take an engraver two months to engrave a dinner plate design.

Following the engraving process, a beautiful cobalt colour was heated and applied to the copper plate. Very thin pottery tissue would then be applied to the plate, allowing the rich colour to soak in. The pottery tissue was then delicately cut to fit the ware and applied to un-glazed pottery, and vigorous rubbing of the tissue onto the ware allowed the transferring of colour. The piece of ware was then washed to remove excess colour and then glazed and fired, revealing the vibrant design.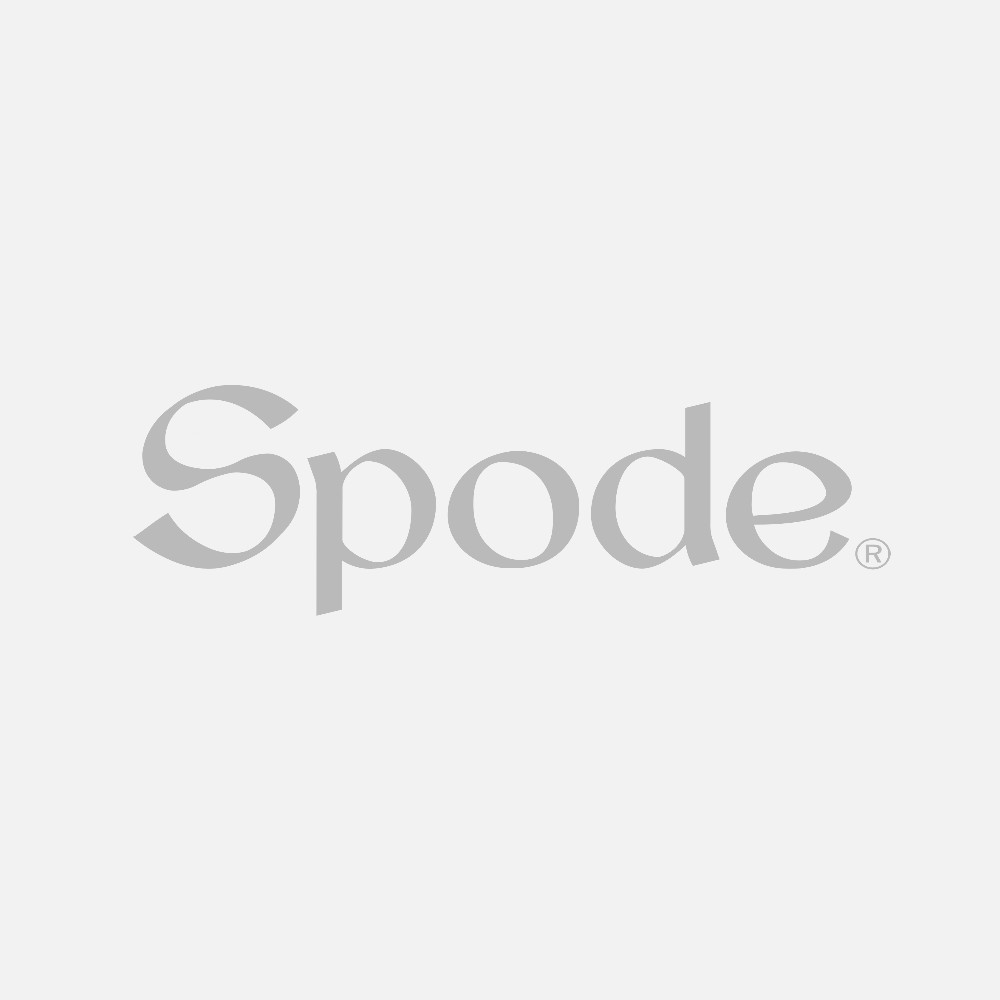 With their deep colour and creamy white body, Spode's blue and white ceramics are still highly distinctive to this day. With a thriving demand for Spode's designs, blue and white ceramic designs leaped forth from the Stoke-based factory.

Another of Josiah's momentous industry triumphs lies in his perfecting of bone china. Through rigorous experimentation, Josiah created a unique, calcareous ingredient which enabled him to create a strong, chip-resistant, translucent porcelain, named fine bone china.

In 1797 aged 64, Josiah Spode I was taken ill and died suddenly on the 18th August, leaving his a legacy behind. Visit our campaign hub next month to see how his son, Josiah Spode II, stepped into his father's shoes to become head of the family business.


Don't forget to follow us on Facebook, Twitter and Instagram, to see how we continue Josiah Spode's legacy in our factory today. #SpodeDNA
Back to blog posts